TTNC Softphone App for Mobile
TTNC's VoIP User service includes a free Android and iPhone Softphone App that can be set up in seconds and comes packed with business class PBX features.
Used in conjunction with your TTNC Numbers and Cloud Communications services, the TTNC Softphone app enables you and your team to communicate more effectively and efficiently, from any location with an internet connection.
Easy to use, powerful and reliable
The application has all the features you would expect from a high-end VoIP Softphone, as well as the user friendly, simple navigation you expect from TTNC.
Audio Quality - High quality audio over 3G, 4G and WiFi
Easy Set Up - QR code scanning for provisioning within myTTNC
Push Notifications - Save your mobile battery life
Automatic Extensions - Automatic creation of quick dial contacts (Extensions)
---
Set up in seconds
Our Android and iPhone App offers you the simplest way to register your VoIP User via our time-saving QR code provisioning method.
This will register your new TTNC Softphone in the time it takes to scan the QR code from within myTTNC!
---
Inclusive Call Handling features
Call Transfer (Attended or Unattended)
Busy Lamp Field (BLF) for extensions
Do Not Disturb - DND on device
Swap between 2 active calls
Conference calls with Merge and Split features
Dial from Phone Contacts, Call History and Favourites
Quick Dial internal Extension numbers
Call Hold with music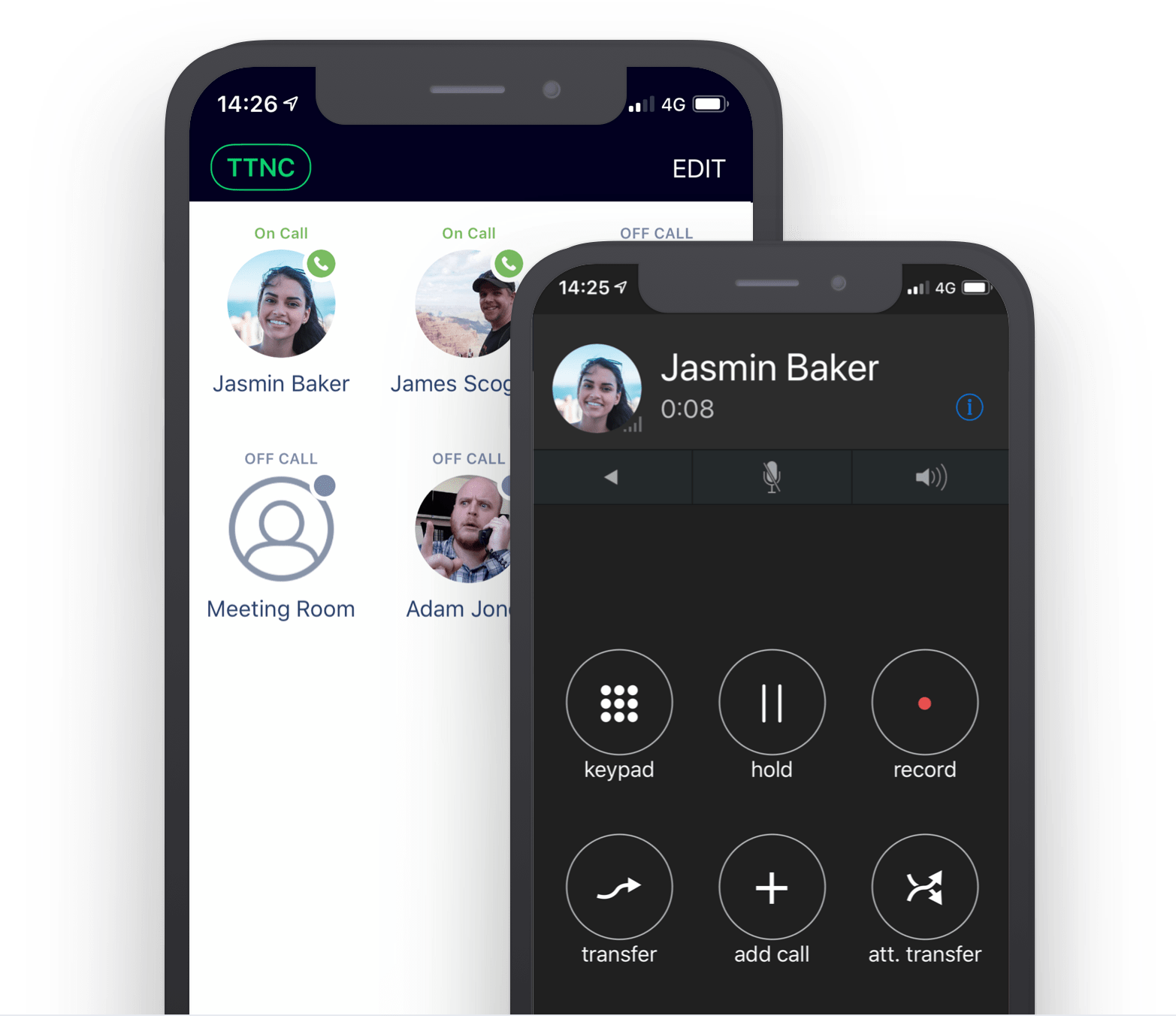 Download the free TTNC Softphone App
To set up your TTNC Softphone, just download the App from the relevant store, login to myTTNC and scan the QR Code next to your VoIP User details.
The Softphone will configure itself and automatically add all of your internal extensions to the Quick Dial tab in the Softphone.
Visit our Help Centre for information about how to use and set up our Softphone App.
Visit Help Centre