Call Tracking
Online, real-time, itemised call data
Call data is invaluable to a business; regardless of the size or industry. If you can review who's been calling you, from where, when and for how long, you'll be in the best position to make informed decisions about your telephone systems.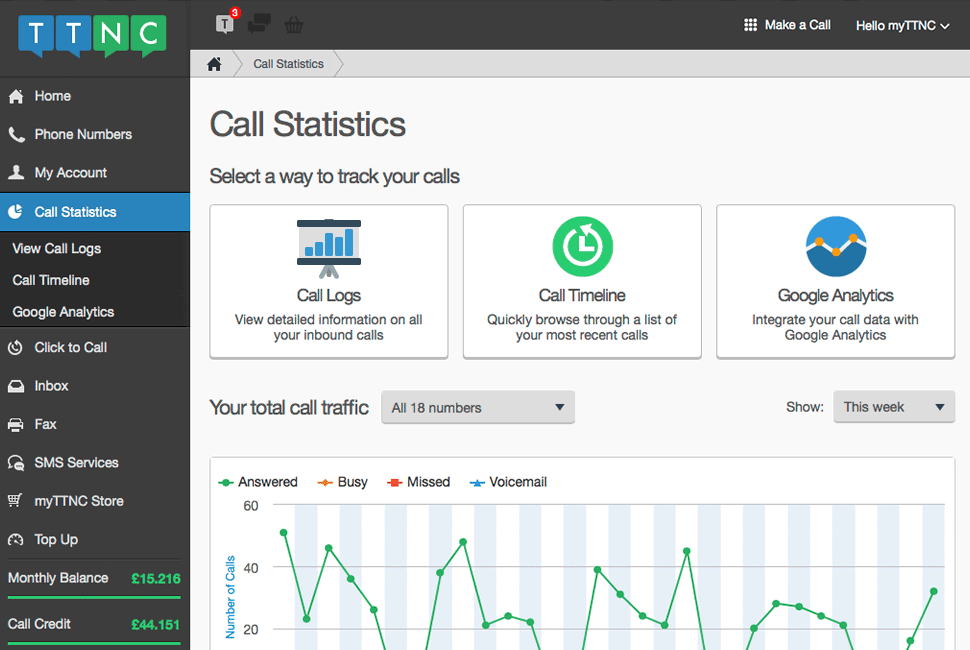 Monitor your latest call traffic
Using myTTNC you'll be able to view itemised logs of all the calls received through your numbers. This data is updated in real-time and can be dissected by bespoke date ranges. This can be downloaded to work on it offline or integrated with other analytics applications such as Google Analytics.
The TTNC service has allowed us to track our call sources which has aided us in maximising ROI on each of our marketing channels.
Keeping up to date with monthly email reports
At the beginning of each month we send you out a call report, giving you an overview of the call volume on your numbers for the previous month.
See the number of answered calls (compared to the month before), how many minutes were spent on calls (compared to the month before), the average call length and how many missed calls you had.
Viewing your call data offline
Your Call Logs are available to view online, anytime you want. But what if you want to view, or work with, the data offline? Just download the Call Logs as a CSV.
By changing the date range or selecting a particular TTNC number, you can download the exact data you want.
Integrate with our advanced API
If you're more technically minded, then you're going to love our API, especially with what you can do with our call data. This is also great if you're either a supplier of analytics applications, an SEO agency or provide marketing solutions, as we can supply telephone numbers on a wholesale basis.
Explore the features of our API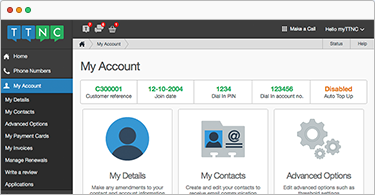 Keep your records up to date with Accounts and billing
Find out more