Call Tracking
Identify how effective your numbers are
At a basic level, the telephone numbers you get from us are purely to enable your customers to call you. That's it at its simplest level. But when you start to think about it, how do you tell if any of the numbers are working to generate leads? Are you simply throwing money into the air but not getting any new customers in return?
By assigning a unique number to your website, directory listings, newspaper ads or billboards, you can track calls from each individual placement putting you in the best position to make informed decisions about your marketing.
Know what leads are generated from what advertising sources.
Track all enquiries whether by web, email or telephone.
Stop advertising where it's not working and advertise more where it is working.
Integrate your Call Statistics with Google Analytics, so you can track call data and web data together in one place.
Take a closer look at Call Tracking
We provide you with comprehensive Call Statistics for all the inbound calls to each of your numbers so you can see a clear picture of what sources get the best response. Have a look at the screenshots to get an idea of the information available to you.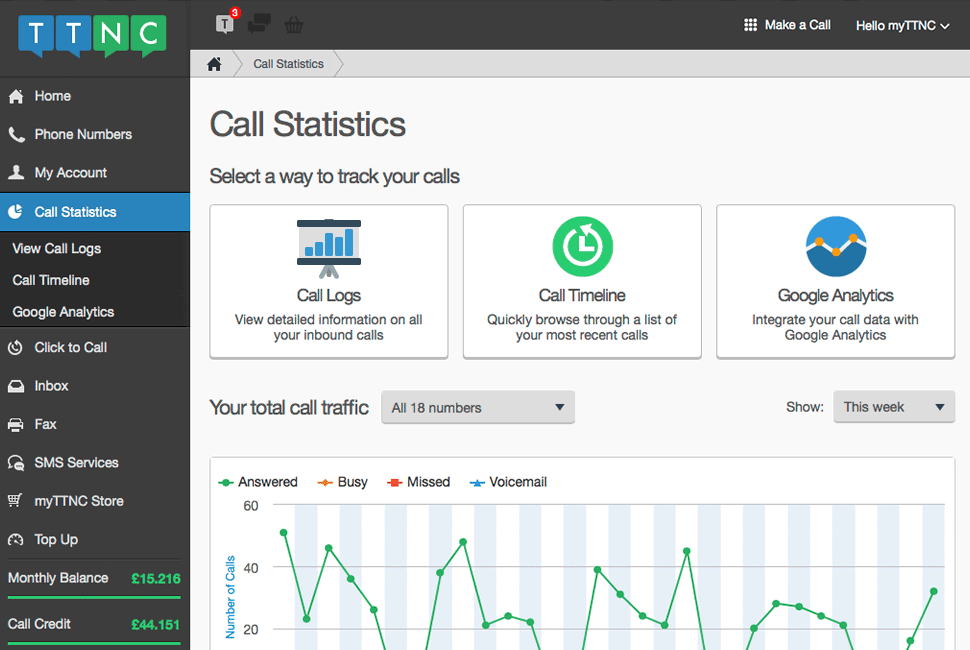 Call Statistics overview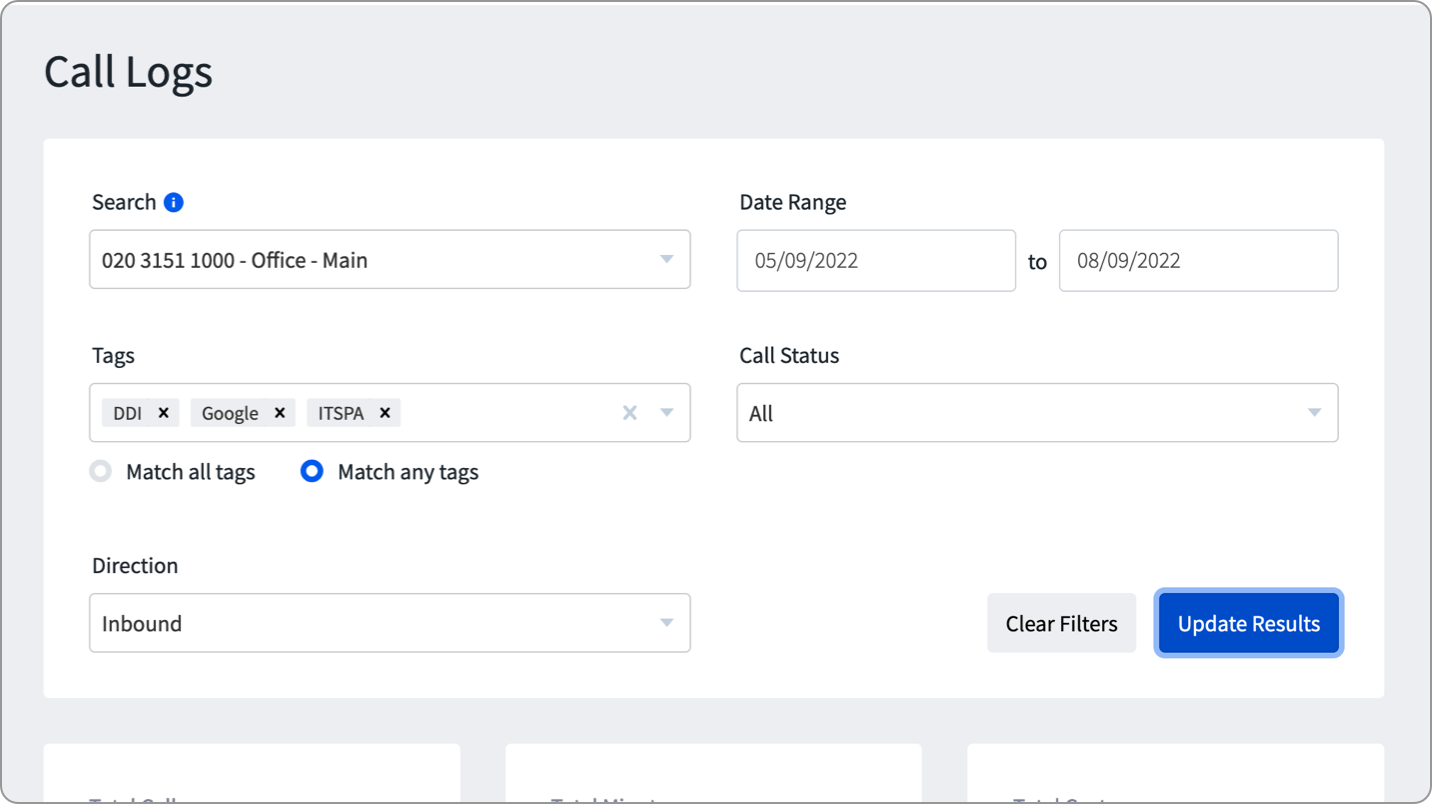 Call logs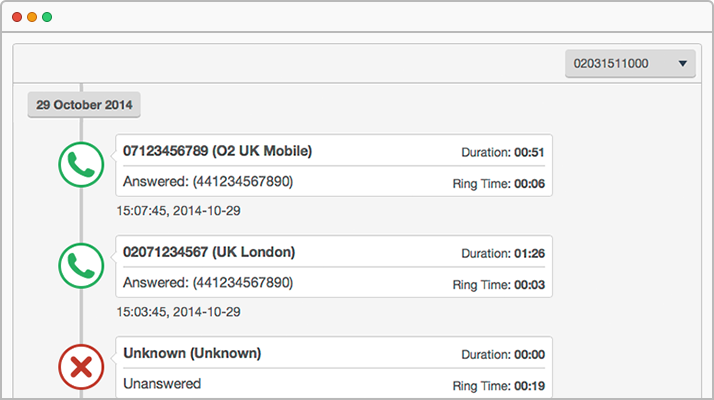 Timeline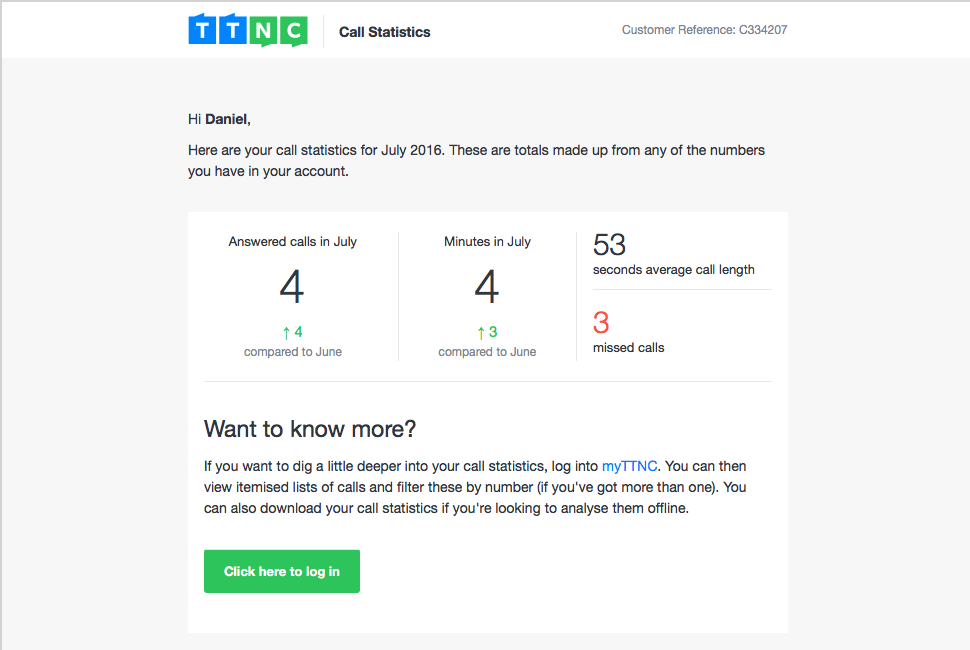 Monthly statistics email
---
Google Analytics Call Tracking Integration
Through myTTNC you can set up your numbers so that the Call Statistics generated by your offline adverts can be integrated with Google Analytics. You can also set up numbers to dynamically appear on your website according to how the visitor reached you. All of this enables you to:
track phone calls back to their original source in Google Analytics;
integrate your offlinpmne activity into your picture of online activity;
analyse data from your calls and your clicks, side by side, enabling direct comparisons.


Find out about Google Analytics Integration
---
Call Tracking Solutions - API integration
If you're a supplier of analytics applications, an SEO agency or provide general marketing solutions we can provide telephone numbers on a wholesale basis.
Through integration with our API you will be able to provide numbers dynamically, enabling you, for example, to then move to an advanced level of call tracking that can determine channels to sales from a keyword level.
Call Statistics can also be provided to you in a raw format via the API, again to enable you to incorporate this into your analytics applications.
If this is an area that you're working in and want to discuss using us as a supplier, please email sales@ttnc.co.uk outlining your current activities and how you'd like to use our numbers.