Inbound and Outbound Fax Service
A comprehensive cloud based fax service, no fax machine or phone line required
Our feature rich cloud based fax services allows you to securely send and receive faxes from your online myTTNC account or via email from any device
---
Receiving faxes
Faxes sent to your TTNC fax number will be emailed to you and also stored in your account. Your fax number will never be busy, so you can receive multiple faxes at the same time.
Receiving faxes costs the same as receiving calls forwarded to UK landlines. For example, if you're using a Local Number on PAYG it'll cost £0.02/minute (2p) to receive a fax.

Fax to email
Receive faxes to your email inbox in seconds
Share, store and manage faxes in your email
Receive faxes anywhere on any device
Choose PDF or TIFF file attachments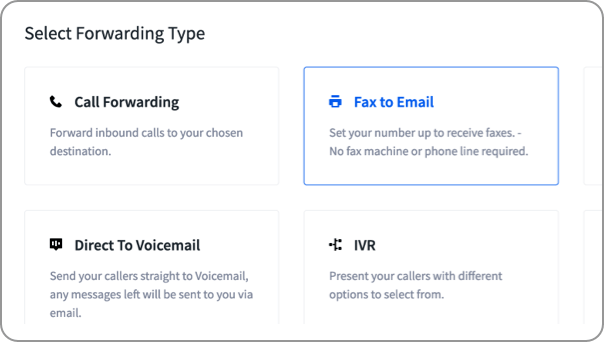 Receiving online – myTTNC
Store, manage and view faxes
Keep a history of all inbound faxes
Thumbnail preview, quickly locate a fax
Download or send a copy by email
Sending faxes
With two different ways to send faxes, you can use the service whichever way suits you best. The faxes that you send, including the attachments, are stored in your account. Faxes cost £0.05/page (5p) to send.
Email to fax
Use your email to send faxes
Simply attach documents you want to fax
Faxes are sent and received as normal
Keep a history of sent faxes in your email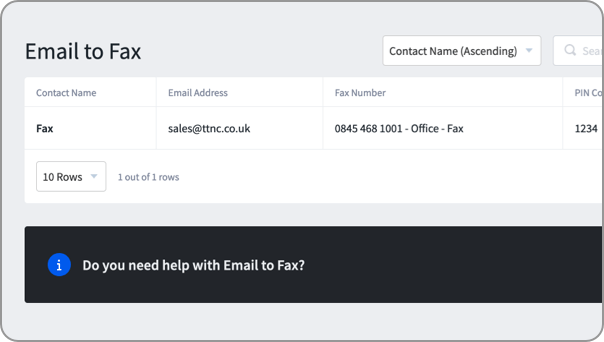 Sending online – myTTNC
Send faxes from any device in any location
Keep an online history of all outbound faxes
Bulk send; send to groups of multiple people
Send PDF, TIFF or JPEG attachments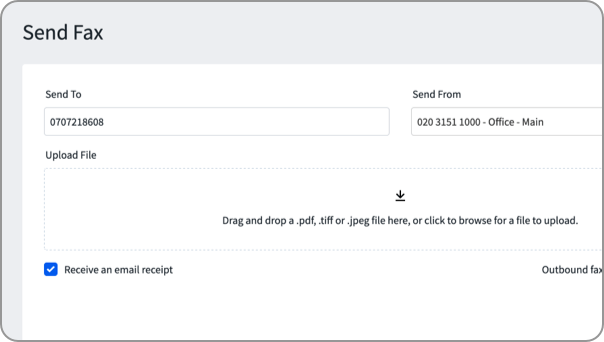 ---
Get started with your Fax Service
You can pick out your dedicated fax number from just £2 a month. Alternatively, you can get something really special from our memorable number ranges, starting from £95 for the first month (then £2 a month to renew).
Number search
Start the search for your number here. All numbers are £2 per month, with memorable numbers having a higher first month cost.