Google Analytics Integration
Tracking call data and web data
If you've got a website you'll probably already be using Google Analytics to track your web activity and inform the changes you make to your site. But are you accounting for calls you're getting prompted by visitors to your site?
If you aren't you could be putting money into the wrong areas of your advertising.
Also, wouldn't you love to be able to use the power of Google Analytics to manage your call statistics as well as your web statistics?
This is what we're enabling you to do; integrate your call data from telephone numbers both online and offline and analyse together using the one analytics tool.
You'll be able to account for calls generated from your website, adding this part of the picture into the effectiveness of your website.
You'll be able to see how your offline advertising contributed to your success alongside the online advertising.
When planning for the future you'll have a better picture of where to apply your advertising budget based on real data, proving the success of certain areas.
---
Take a closer look at Google Analytics Integration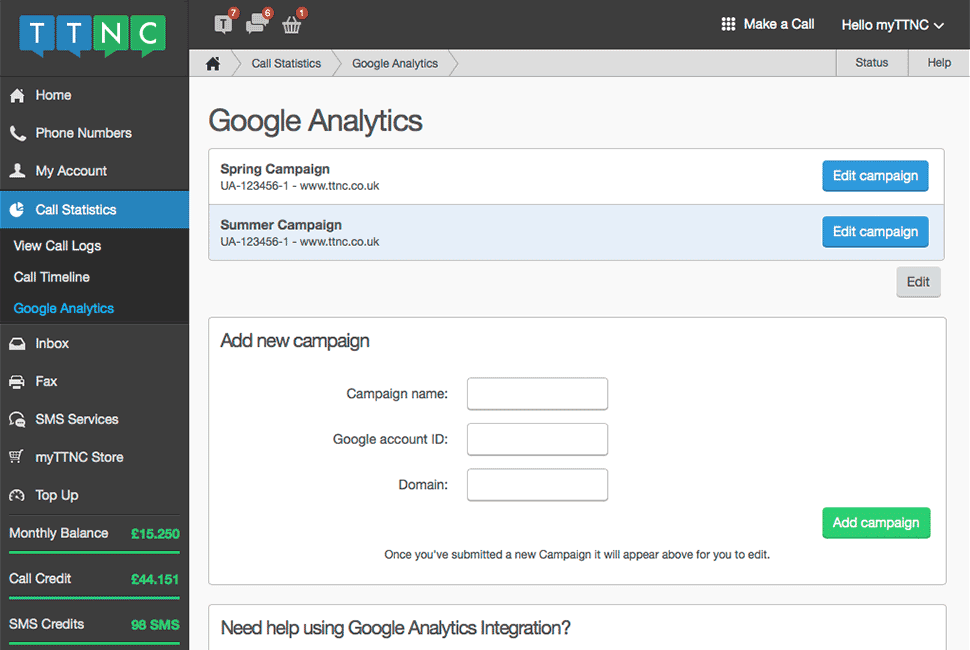 Campaign overview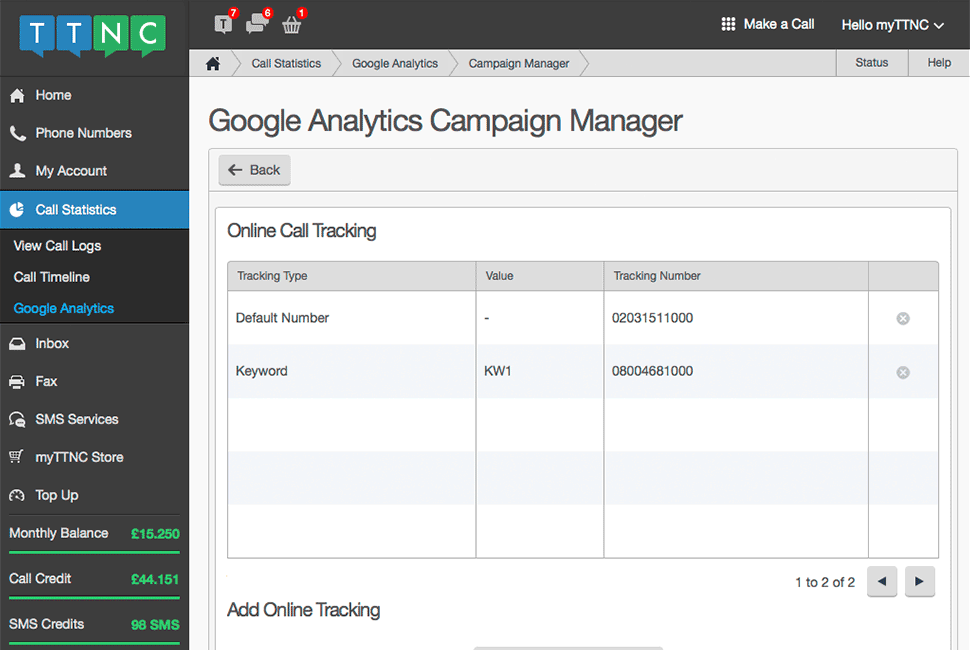 Campaign manager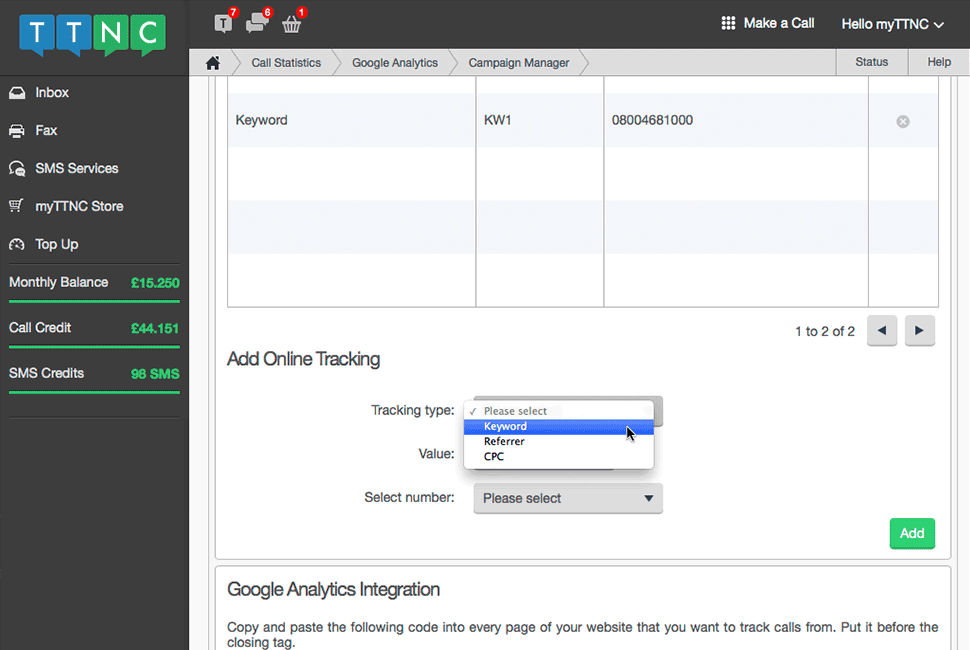 Tracking options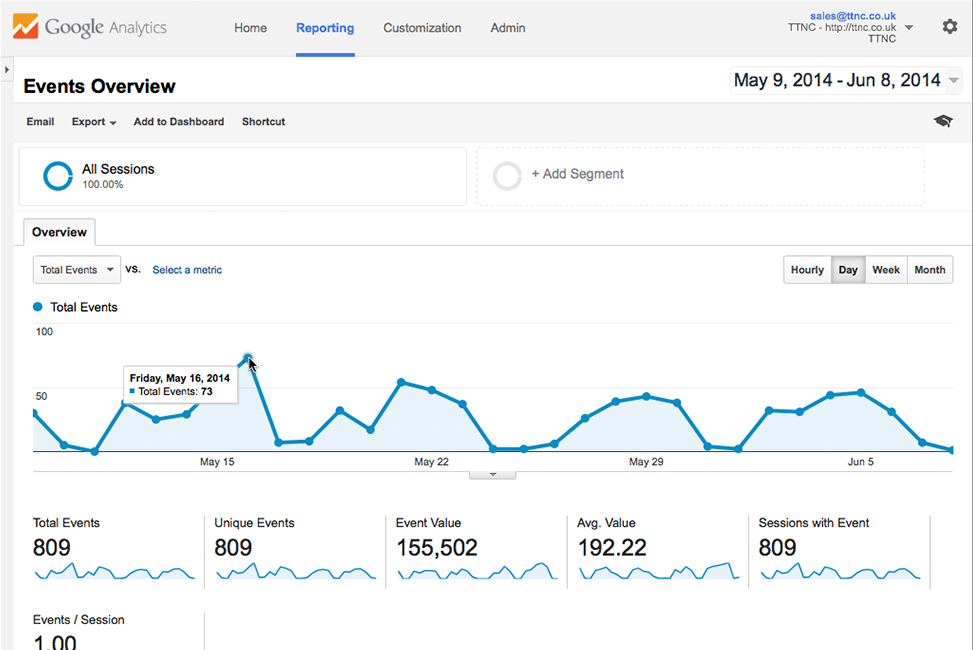 Events overview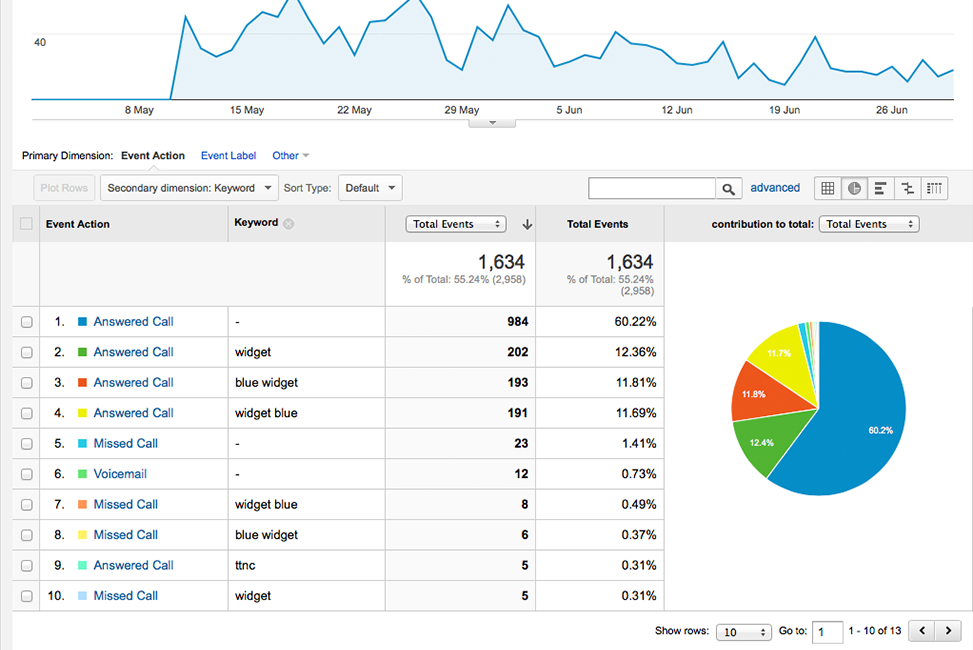 Top events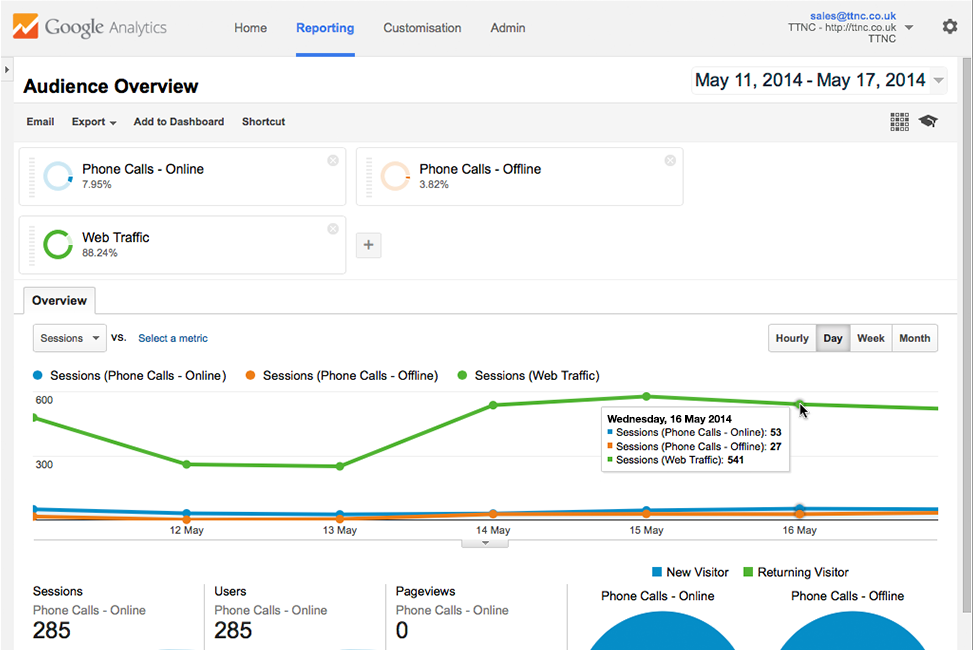 Visitors overview
---
Dynamic number changes - online call tracking
Once you've set up some unique numbers, simply by adding a bit of JavaScript to your website, you'll be able to dynamically change the telephone number shown on your site according to how the visitor got there. You could track the source of calls by:
specific keywords
referring websites (e.g. yell.com, bing.com)
visitors via Pay Per Click
For example, you want to find out how many of your customers are calling you having got to your website through your paid for ads on Google. You designate a specific number to track this. Anyone who then gets to your website through an Adwords ad will only see this number. You can then know exactly how many calls these visitors are generating.
All your other visitors will see a separate number by default.
Tracking calls from offline adverts
When you're advertising your business, you want to see how effective it all is. Your offline adverts could be spread across various media: newspapers, billboards, print directories etc.
Again, by using unique telephone numbers from TTNC for each individual element of your campaign, you'll be able to track where your calls are coming from. So you'll be checking the effectiveness of your website in converting prospects, using Google Analytics, and at the same time you'll be able to see how effective the offline adverts are.
How it works
This is available with every account, you can use any TTNC number for this and you'd set up your campaigns using our online control panel, myTTNC.
We generate the code you need to add to your website and as soon as this is all in place, you'll start seeing your call data appearing as Events in Google Analytics.
If you're not yet a TTNC customer, start looking for your number here. As soon as you're all set up with us, just follow the instructions above and integrate with Google Analytics.
Start the search for your number