Case Studies
Giving all we have to those who are helping others.
Our Covid-19 Response
The Coronavirus pandemic caused many groups to be created to help each other and support their local communities. As a company, we sat down to discuss what we could do to help, "everything we can" was our decision.
Read full case study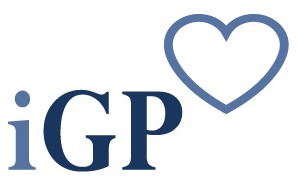 Utilising TTNC's comprehensive VoIP Phone System for an easy transition from office to remote working.
The Independent General Practice
The Independent General Practice is a private GP service that offers professional patient care, treatment and advice to individuals, families and businesses. They pride themselves on offering outstanding patient care from the moment an enquiry is made until a solution is found.
Read full case study
Using TTNC real-time telephone number acquisition to react to clients needs.
Offices.co.uk
Offices.co.uk help businesses find flexible workspaces using a mix of private offices and co-working environments across the UK. They champion the move from the old-style, tradional leased office space to new creative, flexible spaces. Using a mix of fixed and flexible co-working desks, they help their clients keep costs down.
Read full case study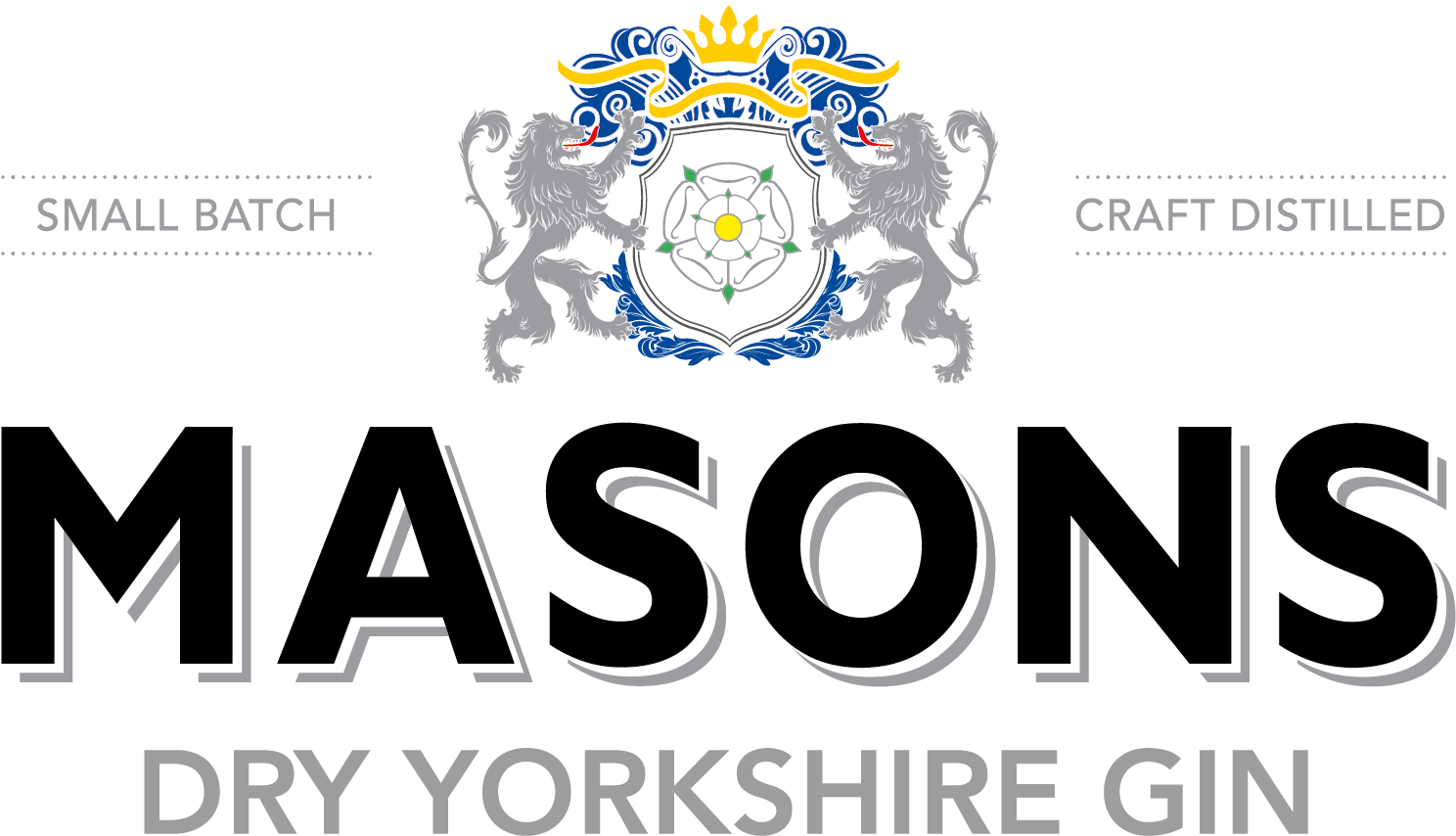 Integrating TTNC's award-winning, scalable, VoIP service with existing hardware.
Masons Yorkshire Gin
Masons Yorkshire Gin is a gin producer in the North Yorkshire Dales in a town called Bedale. Masons Yorkshire Gin was created by Karl and Cathy Mason, gin enthusiasts with no prior knowledge of the industry who set out to produce a drink that stood out from the crowd, a unique gin with more character and more taste.
Read full case study
A complete solution using TTNC's expertise of the porting process, account consolidation and call tracking.
We Are Marketable
We Are Marketable is a Nottingham based digital marketing agency who run targeted marketing campaigns involving SEO, PPC and social media among many other aspects of digital marketing for local and national based businesses.
Read full case study

Using TTNC's Telephone Answering Service to provide outstanding customer service.
Diamond Driveways
Diamond Driveways (Diamond Services South East Ltd) are the leading professionals for Driveways, Block Paving and Patios in London, Essex and the South-East.
They are a family-run business with over 35 years of experience, and are an approved member of Interlay; the Association of Block Paving Contractors. With over 360 reviews and a 9.85 rating on checkatrade.com, they are known in the industry for providing outstanding installations, and customer service to match.
Read full case study
TTNC deliver a complete telecommunications platform to improve business processes
The Car Key Network (ALW Network)
The Car Key Network (ALW Network) is the most extensive national working network of qualified, insured and annually vetted auto locksmiths from across the UK. Acting together as a national body to safeguard the auto locksmith industry from consolidation and offer car key related working support to commercial customers nationally.
Founded in 2015 by web-entrepreneur and business analyst Kane Robinson; the Car Key Network has quickly become one of the fastest growing specialist trade networks in the UK. By utilising a lean-startup method of business, the company maintains a continuous testing and development process, receiving feedback from its customers and implementing various adaptations to ensure service and customer service levels are the best in the business.
Read full case study

Award Winning Solutions from TTNC Call Tracking
Countrywide
Countrywide PLC is the UK's largest property services group, they serve customers in over 850 branches across the UK.
With unparalleled coverage of the UK property market they are uniquely placed to support customers across the residential and commercial property markets.
Countrywide PLC bring people and property together, priding themselves on care for our customers and the ability to take care of the complexities of all property transactions on their behalf.
As specialists in both the residential and commercial property markets, Countrywide employ more than 10,000 people who are passionate about property and work hard to deliver the best outcome for our customers.
Read full case study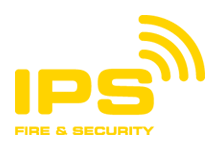 Cloud PBX & Future Proof Telephony
IPS
IPS Fire & Security are an SSAIB accredited installer and maintainer of Burglar Alarms, Security Cameras, Access Control Systems, Fire Alarms, Fire Extinguishers. An industry leader in the fire and security industry for the last 10 years with a strong client base including Insurance brokers, colleges and major leading brands.
As part of a customer care call with one of our dedicated account managers IPS Security informed us their existing legacy PBX phone system was disjointed and was failing their staff and more importantly their customers.
IPS Security joined TTNC in 2013. They were looking to purchase a single local number and a call management package. Over the next 4 years, they have expanded to have 8 numbers and now have a memorable 0333 number as their main form of contact.
Read full case study

Online Control Panel
Portfolio Europe
Cheshire based Portfolio Europe has been servicing the motor industry throughout the UK with online search engines and directories for a considerable time, as part of the international information media group; Manheim. Their tracking tool Marketing Advantage enables users to allocate and monitor the effectiveness of 0800 and 0844 numbers for each advert.
Portfolio had been using another provider for numbers but support was a vital component of their customer service. They needed a solution that recognised the daily impact of data accuracy and would eliminate costs associated with support. "Like any business, we need to deliver what we promise", explained Product Manager, Sam Redfern-Perry. "And the level of service that we can provide to our customers relies on the support we get from TTNC."
Initially they just sold numbers but TTNC worked with Portfolio to enable greater measurability of data, recommending enhancements, reducing support time; developing bespoke applications on TTNC's Online Control Panel, which has become the backbone of their service. Portfolio can now market a broad spectrum of products; number provision, Call Whisper, Call Recording, Voicemail, Missed Call Alert - making a positive impact on their bottom line.

Time Based Forwarding
Blyk
The revolutionary European media telecoms company Blyk, provides free SIM cards to 100,000 16-24 year olds in the UK alone, providing a youth multi-media channel to pan-european audiences.
With offices in Finland, Belgium, Netherlands and Latvia, Blyk's support encompasses a network that spans different time-zones, and they needed an international Hunt Group service to maximise efficiency of resource.
Utilising TTNC's Time Based Forwarding, they found the optimum solution for the operation of their customer services office in Helsinki and for the 24/7 support centre in Riga. With Blyk's ever expanding European customer base, TTNC's international IVR and Time Based Forwarding enable them to offer a comprehensive 24/7 service and support operation over several territories and time zones - a solution that is of fundamental importance to Blyk's customer strategy.

Virtual Receptionist
Achieving the Difference LLP
Achieving the Difference's communication strategy is based upon customer convenience and live access to the right contacts.
It was common for customers to call and ask for one of the other partners, one of whom is based in Spain. Accessibility became a serious issue when some staff might work from home or at remote offices. Good customer experience is critical, and with TTNC's Virtual Receptionist the incidence of "calling to talk to someone else who isn't present" has stopped completely. In a nutshell, it gives callers better access to the company's resource.
Additionally, they can bring delivery partners into the business: outsource the booking of training courses for example, and also bring designers into the network of contacts for the customer's benefit. Partner, Clive Lewis said "We were impressed that TTNC could offer Spain as a country destination for our Virtual Receptionist - the Hunt Group facility is international. It has greatly benefitted our business, and on occasions client's have commented positively about the service - ultimately it gives greater convenience for our customers."

Memorable Numbers
Global Taxis
The owner set up his business with one of TTNC's memorable numbers. On the first day Global received 11 jobs and now gets around 1500 calls a week. This simple and powerful marketing solution has been a major factor in the growth of the business.
Their working environment is fast and mobile, and deals can be won or lost on the speed of response, so TTNC's support staff hold the line for Global and reflect this response time, maximising Global's earning capacity.

Elaine's Taxis
Elaine's Taxis has grown three times in size since they bought one of TTNC's memorable numbers. When your trade is on the road, you need to rely on optimum service levels to maintain that business flow.
Critically, TTNC's memorable number has a key support factor - the location of Elaine's Taxis has poor mobile coverage, with two mobile networks that do not cover the same geographic territory, so locals are obliged to use two mobile phones. TTNC's solution is the Hunt Group option which switches between mobiles depending on Elaine's location. It is a vital communication tool because it prevents Elaine's from losing trade due to poor mobile networks and saves her the cost of constantly manning the office.

International Forwarding
Elegant Travels Ltd
Leading travel agency, Elegant Travels, wanted to find a marketing solution that would also address a communications support problem domestically and internationally.
The solution was to register five TTNC memorable numbers to operate within the UK, forwarding nationally to London, and from there TTNC can forward internationally to Elegant Travel's Sri Lanka call centre. This offers promotions capability and support in one package.
Freephone Numbers
UK Deed Poll Service
Pricing can also be critical, and TTNC's Freephone service provides UK Deed Poll Service a cost competitive solution, which is why they migrated from BT to TTNC.

VoIP
Gallinet UK
Gallinet provides specialist employee and lone worker safety monitoring and outsourced control room services to multi-thousand employee corporations, small to medium businesses and individuals.
Life is a lot easier for them now that they use TTNC's VoIP service. At the very least it saves them equipment costs, because before this they managed 40 locations across the UK and Ireland, with hardware and software deployments. Now, Gallinet's management is hosted in one location and this has saved money and time.
"We're very happy with TTNC, we put 80,000 calls through their VoIP system - and the proportion of queries we might have on that traffic is barely measurable", Marcus Kerr, MD.

Wholesale and Resellers
Appliance Repairman Ltd.
Four years ago, Richard Saupe came to TTNC for a Geographic telephone number to expand his own business geographically, but quickly saw the business potential of TTNC's reseller package.
Four years later, Appliance Repairman now operates almost 60 numbers and Richard Saupe has grown the business from £20k p.a. to £220k p.a. in that short time through the effective use of Geographic numbers. TTNC's infrastructure has enabled him to set up a training company to teach other appliance repairmen to do the same - Yellow Pages marketing with TTNC Geographic numbers.

Internet Portals
Federation of Master Builders
The UK's leading building trade association developed a pioneering website, with 12,000 members nationally.
Innovation has been an important ingredient of their success, and always striving to add value for their members, FMB collaborated with TTNC to develop a new marketing programme.
By offering every member a free 0844 number for their landline in the members' directory, consumers gain the benefit of using members' individual free phone number, and members receive the added value of hearing the Call Whisper message "from Federation of Master Builders" every time there is a connection. So FMB customers know where the call originates which helps reinforce the value of FMB membership, and consumers save money. During a 3 month trial period, most members received at least one call since the introduction of the numbers, and a few had received 30 plus calls.

Local Secrets Ltd
Leading lifestyle publisher, Local Secrets came online with a bang having migrated from a series of best seller books and guides that caught the imagination of the Cambridge public.
Progressive in its outlook, Local Secrets had experimented with 0870 numbers before but decided to change strategy and provider. Administering more than 100 numbers and a range of websites posed a management problem, so Neal Robbins researched the market and invested in TTNC's Geographic numbers for Local Secret's paid listings membership, combined with TTNC's Call Whisper service.
Reservations and calls are of real value, the cost is minor in comparison to the benefits, and the statistics give greater impact to advertising. TTNC products provide advertisers with the reassurance that their listing works, confirm the source of the call ("this call has been generated by Local secrets") - and the hard data statistics of TTNC's Online Control Panel backs up the pitch, and generates advertising renewals.