DECT Phones
Enjoy the benefits of VoIP combined with the freedom of a DECT handset; with a range of up to 50m inside and 300m outside you can ensure you're no longer tied to a desk.
Add additional handsets to future-proof your phone system, and repeaters to extend the range of the base station, providing full coverage of your location.
The range between a handset and a base station can vary significantly depending on the environment it's installed in. You may require an on-site DECT survey prior to installation. Factors to consider include building layout, stairwells, wall thickness and windows.
All our phones come pre-configured with your VoIP credentials to ensure it's as simple as "plug & play" once delivered.
If you are interested in any of the products listed, call us on 020 3151 1000, or complete the enquiry form at the bottom of the page.

Base Stations & Handsets
Yealink W73P
£106.00
Up to 10 handsets per base station
Register up to 10 VoIP Users
Up to 20 concurrent calls
Up to 6 repeaters per base station
PoE (Power over Ethernet)
Yealink W60P
£98.00
Up to 8 handsets per base station
Register up to 8 VoIP Users
Up to 8 concurrent calls
Up to 5 repeaters per base station
PoE (Power over Ethernet)
Yealink W60B
£61.00
Up to 8 handsets per base station
Register up to 8 VoIP Users
Up to 8 concurrent calls
Up to 5 repeaters per base station
PoE (Power over Ethernet)
---
Additional Handsets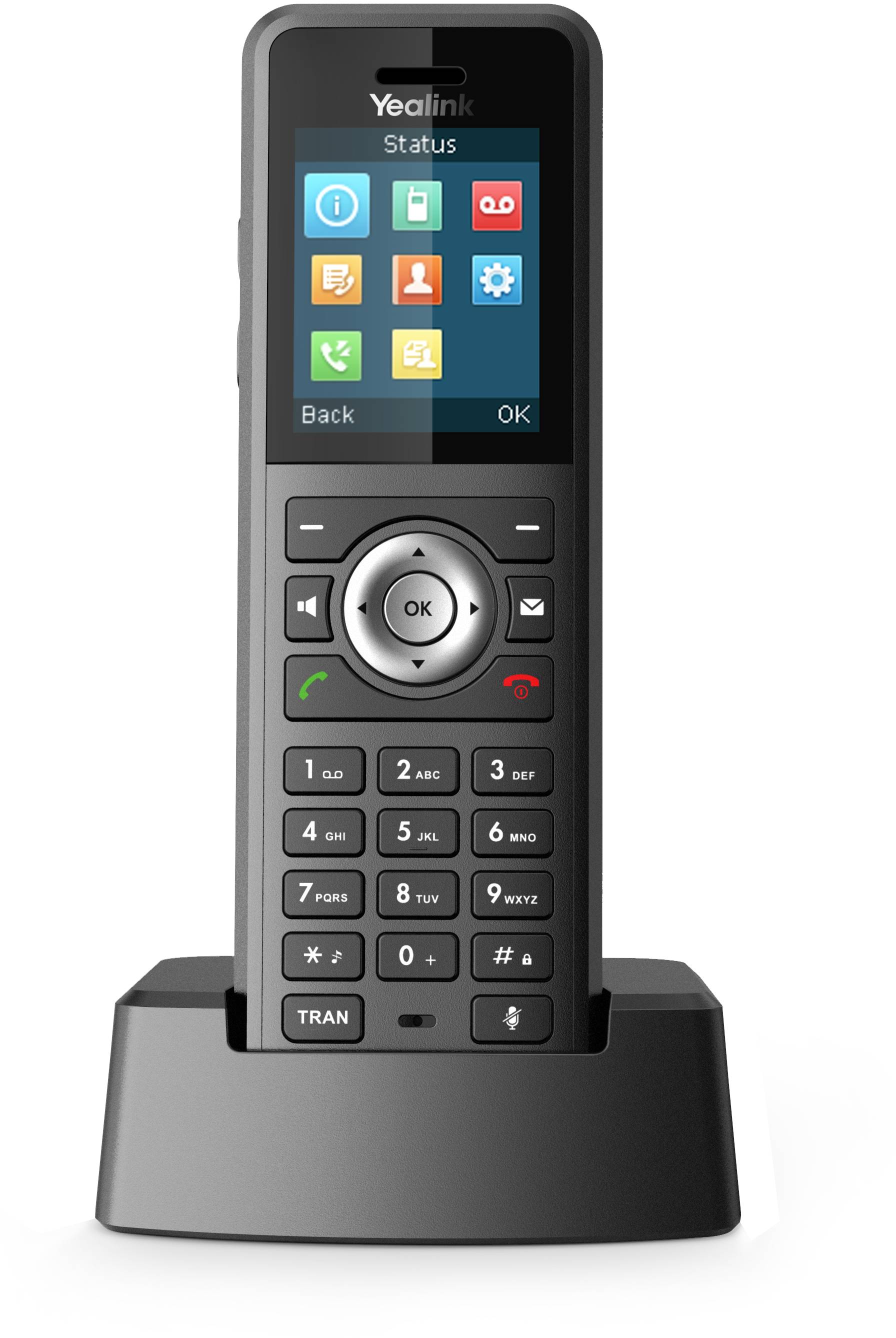 Yealink W59R
£121.00
Up to 4 simultaneous calls
1.8'' TFT colour screen display
Handset range: up to 50m indoors and 300m outdoors
28 hours talk / 360 standby
Headset Connection Type: Bluetooth
Compatible base stations:

Yealink W56H
£73.00
Up to 4 simultaneous calls
2.4" colour display
Handset range: up to 50m indoors and 300m outdoors
30 hours talk / 400 hours standby
Headset Connection Type: 3.5mm
Compatible base stations: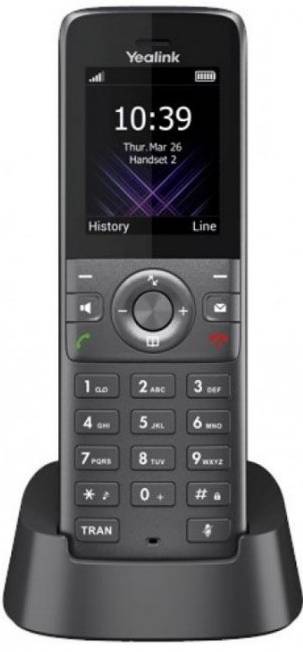 Yealink W73H
£65.00
Up to 2 simultaneous calls
1.8" TFT color screen display
Handset range: 50m indoor and 300m outdoor
35 hours talk / 400 hours standby
Headset Connection Type: 3.5mm
Compatible base stations:
Yealink W53H
£64.00
Up to 4 simultaneous calls
2.4" colour display
Handset range: up to 50m indoors and 300m outdoors
18 hours talk / 200 hours standby
Headset Connection Type: 3.5mm
Compatible base stations:
---
Repeaters
A repeater will extend the range of your base station, by receiving and re-transmitting the signal. Particularly useful for larger buildings, or those with thicker walls and large obstructions between the base station and handsets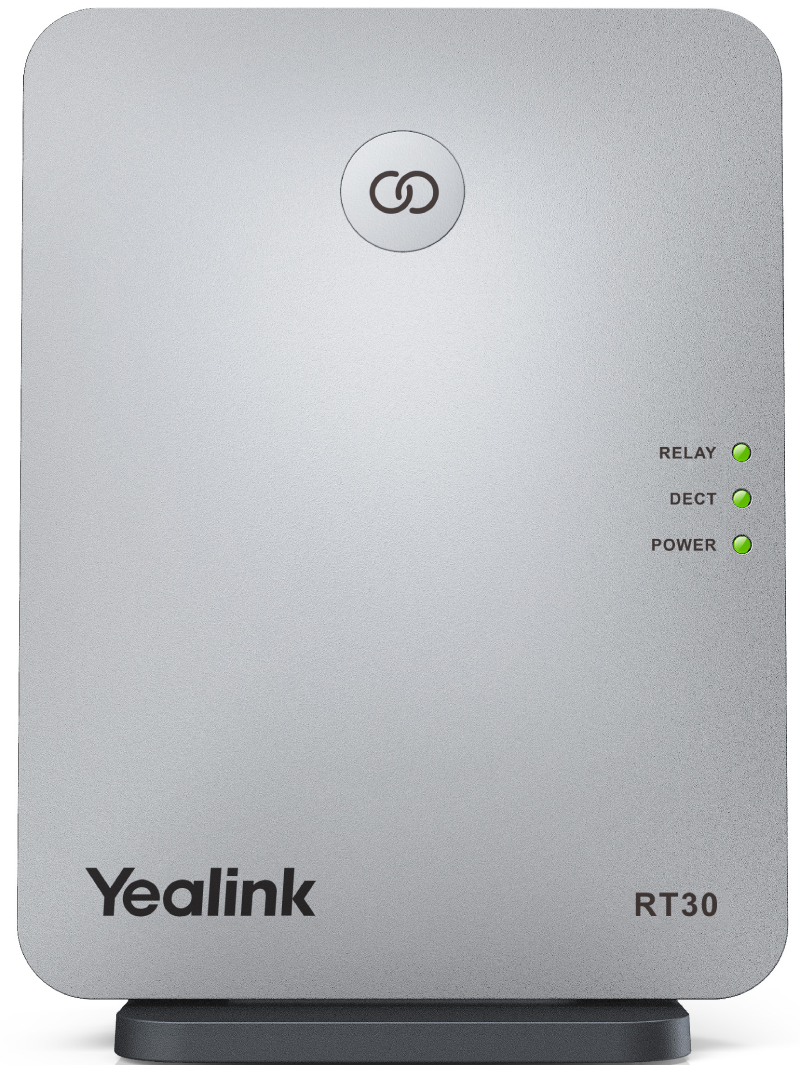 Yealink RT30
£90.65
Extend range up to 50m indoors and 300m outdoors
2 simultaneous calls
Up to 6 repeaters per base station
Lifetime warranty
Compatible base stations:
---
---